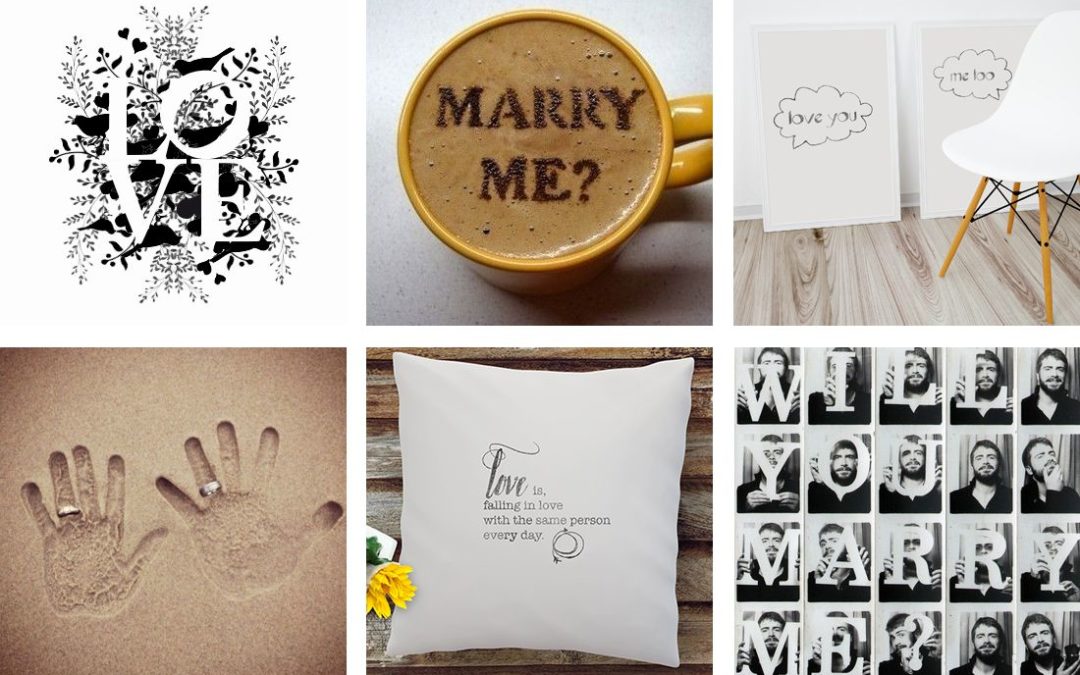 16 perfect love declarations and

Original proposals

Valentine is aproaching – the day of lovers! Time to find the right words or the right way to express your feelings to the one you love the most!

When I asked around, how was your moment of proposal? I received all sorts of replies and adjectives trying to describe this intimate moment that brought these people together: daring, exciting, original, unexpected, emotional, funny, special, surprising, …

Do you remember yours? Or do you actually have a little keepsake of it? May be you want to get inspired?

Come on, I know most of you, who read these lines are girls, but let´s forget the old stereo types why don´t YOU go for it and tell him/her what in your heart?

Here some cute and irresistible proposal ideas which I found and collected. Find these and more in my pinterest folder:
Every year when our anniversary is coming up, be it our wedding anniversary or simply the day that we met, these memories get refreshed and we celebrate our love again. To describe how we feel and express in words what your other half means to you, sometimes is not easy, so here is a recompilation of love declarations and anniversary gifts that I especially like and they just might as well help you to transmit your feelings.
And what makes them really special – these gifts turn into DAILY reminders of your love! 😉
Of course sometimes the words of others might not get the essence 100%, so why not get your own words down and printed? Or what about the lyrics of your favorite song, as a more intimate code?
Be funny and have your nick names on a pillow or art print – be creative, just let her or him know what you feel!
And if you prefer your words to be set in some graphics here have some fantastic options 😉
And remember you can always print both sides of the cushion!
For more updates and goodies follow us on: