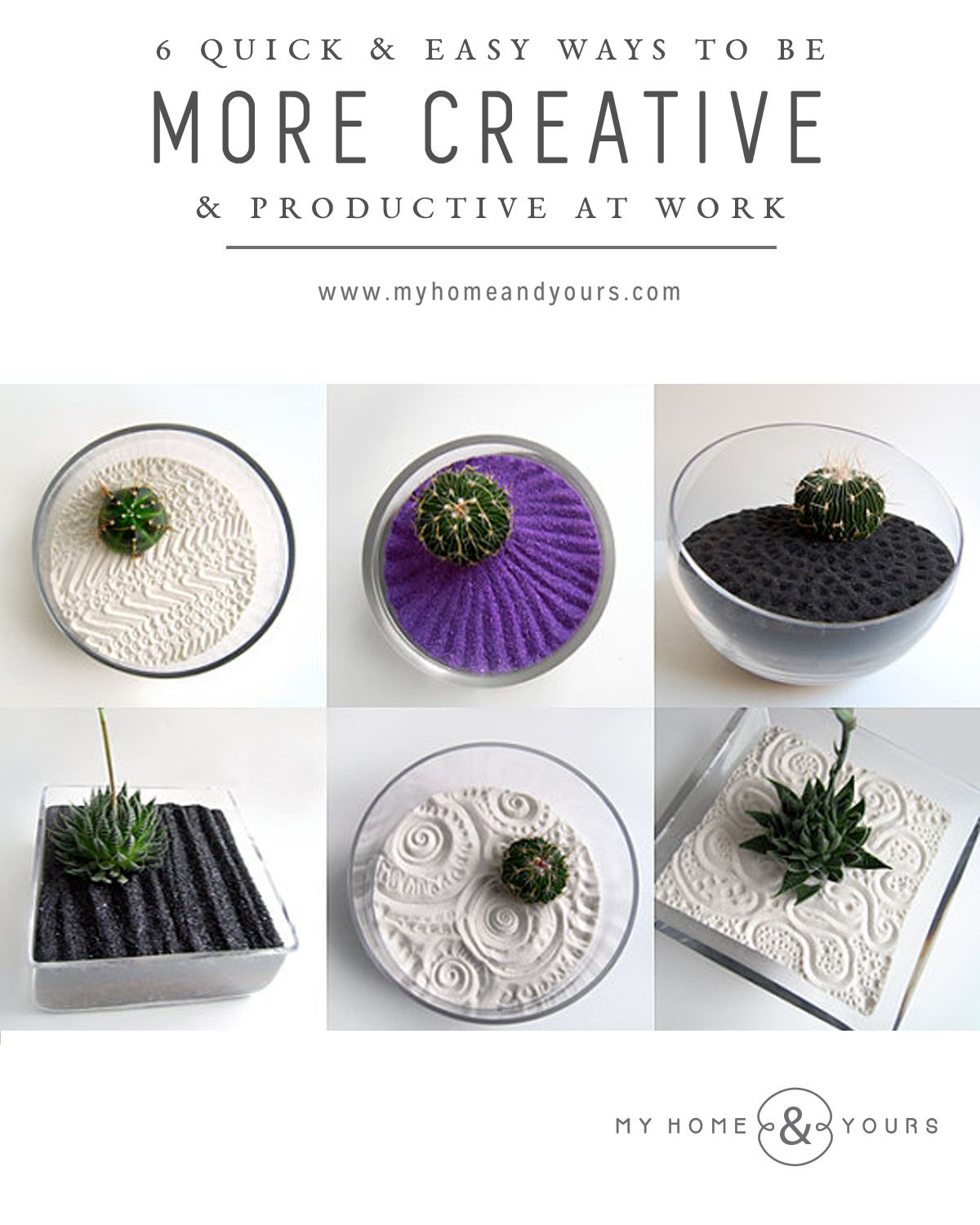 Design must make sense! In my long career as a designer one thing I never understood how there is so much "stuff" out there, be it fashion-, interior- or product design, that aesthetically looks great, but functionally is a total fail. 
In my new pinterest folder to this blog, you´ll find plenty of design inspiration for restyling your office that make sense, however in this post I´d rather point out a few easy and quick changes that will help you to boost creativity & productivity around your work space.
You really need only 15min for achieving a massive change 
Trust me & go for it right away!  
-1- Move your desk closer to the daylight!
Try to avoid fluorescent lighting, as it can cause drowsiness, instead orientate your desk making more use of daylight!
-2- Clear your office from clutter!
I mentioned this already in my previous post, but it really is rule number one for better fengshui, better efficiency and motivation!
-3- Control temperature!
Make sure office temperature is not too high, as it could make you sleepy, but neither too cold, as this can distract you just as well. Ideal would be 25ºC (77º F)
-4- Add motivation to your desk and walls!
Family pictures, as well as inspirational quotes can help you to get through the day and keep up your motivation. Check out also my previous post: 10 Tips on getting motivated for work that really work!
For this purpose I created a whole collection of motivational quotes, which you can either print out yourself or I hand print them for you on fabric for a more sophisticated touch.
-5- Have Plants!
There are plenty of plants that need minimal care, but they can help reduce your stress levels and reduce air polution. Find a guide of easy office plants in the pinterest folder that I created especially for this post.
-6- Rearrange your desk for better Fengshui!
Just follow this great illustration for more balance and efficiency with your work by placing all the elements on your desk in a certain manor. Sounds odd, but let me tell you, I tried it my self and I must say it makes sense once you´ve done it. Just give it a try, it only will take you a few minutes!
For more updates and goodies follow us on: