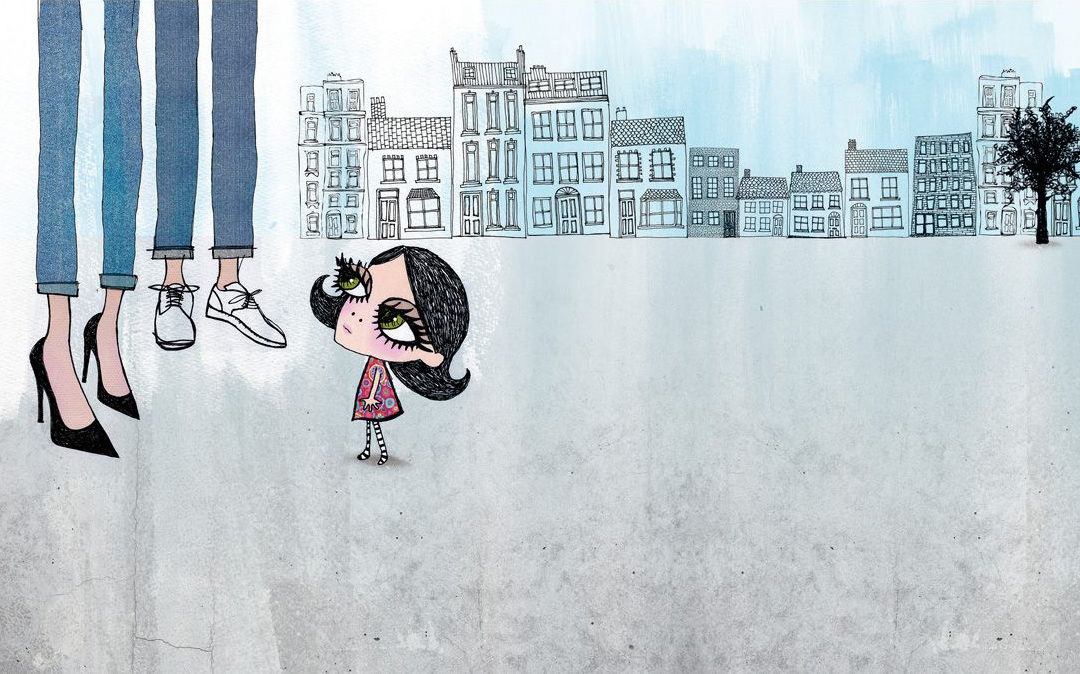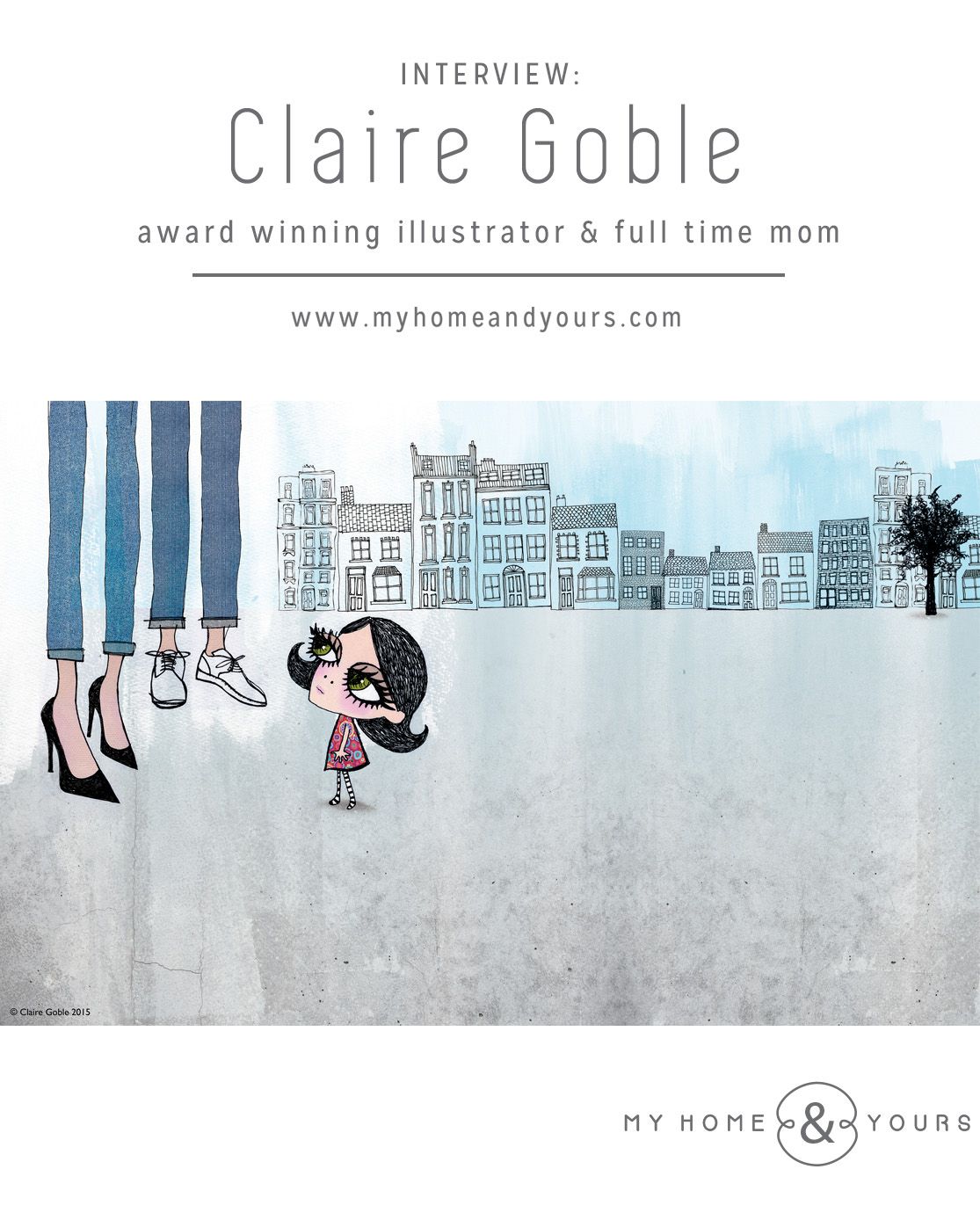 This week I´d love to present to you award winning London based illustrator, animator and designer, Claire Goble, who I am not only admiring, but I am also honored to call a friend! 
Her work has marked British kids television during the past 15 years and since she returned a few years ago to her illustration roots, her children´s picture books don´t stop winning awards and are translated to Japanese, Korean, Russian and many European languages!
In the following interview I asked her apart from her work about the changes she had to experience related to her work since she became a mother herself a few years ago:
Describe in short, what you do:

 
WHAT DID YOU DO BEFORE THAT?

 
You may recognise some of my work if you have watched children's television over the past 15+ years. I was lead designer on BAFTA award winning show Dick and Dom in da Bungalow and have designed, animated and illustrated for CBBC, CBeebies and Nickelodeon. Now I am returning to my illustration and storytelling roots to make more permanent works for children.
YOU HAVE A BEAUTIFUL LITTLE DAUGTHER, HOW DOES SHE INSPIRE YOU IN YOUR WORK? 
I have wanted to create picture books for a very long time, long before I was a mum, so this is not something that was born from motherhood. But I guess being immersed in a 3 year olds world is informing and influencing me all the time. I see the world through her eyes, and as a critic, I see what works well. We are immersed in a world of fun, exploration, silliness and colour and that shines through in my work.
YOU think that being a mom is still a taboo when we (working mums) talk about our career and work in general? are we actually allowed to mention this fact?

 
Ha, I found this the most difficult question to answer… break the taboo! I actually find it the other way round. I have been a stay at home mum for over three years, trying to juggle work in the gaps between looking after my daughter full time. I think the taboo is choosing to stay at home to look after children. People generally aren't interested and don't see the value in that, which is a real shame.
Does beeing a mom make you a better illustrator?
It doesn't make me a better illustrator but it definitely makes me a better worker and more efficient with my time! I used to faff around for hours whilst working on projects. Now every working minute is precious. I am actually amazed at how much I can get done in a few hours. I have to hit the ground running and create. No more procrastinating or online window shopping.
Which has been you favorit illustration/animation project and why?
It has to be illustrating ´Why is art full of naked people?´ It was my first illustration comission and an introduction into the world of publishing. I worked very closely with Anna Perotti who is a good friend and the designer of the book. We have a great working relationship and enjoyed discussing concepts for the spreads. Our ideas fell into place easily. It was a sharp learning curve too and very challenging at times as I learnt about the print and production process and working in a different industry. Publishers work very differently to broadcasters! Seeing `Why is art…?´ in the Tate Modern bookshop, co-editions on sale globally and hearing that it has won awards both here and abroad has been an absolute high.
where do you get your inspiration from and what inspires you most?
I live in London and there is inspiration everywhere. We make sure to do all of the usual things; galleries, museums, film, theatre, dance. At the moment I'm obviously obsessed with children's picture books. There are so many people making beautiful picture books – it's a great motivation and inspiration. My friends and contemporaries are also hugely inspirational, especially my mum friends who are powerhouses, creating, making and bringing new ideas to life whilst raising children. I'm a huge comedy fan and will try and see stand up comedy whenever I get the chance. My work is often humorous and I love it when people laugh at my work – it is a spontaneous and truly genuine reaction.
where do you want to go next?
My main aim is to write and illustrate beautiful picture books, but my work is multifaceted. I'm keen to develop my illustration across a broad range of mediums and I love collaborating with other creatives. In the pipeline is an exciting opportunity to work with a friend who is launching her own children's wear range. Seeing children running around wearing my illustrations, now that would be marvelous!
Thank you so much Claire for your precious time for the interview and your inspiring thoughts!
Want to know more about Claire and her work? Check her out on her web page: www.clairegoble.com and get one of her books now! They are amazing!