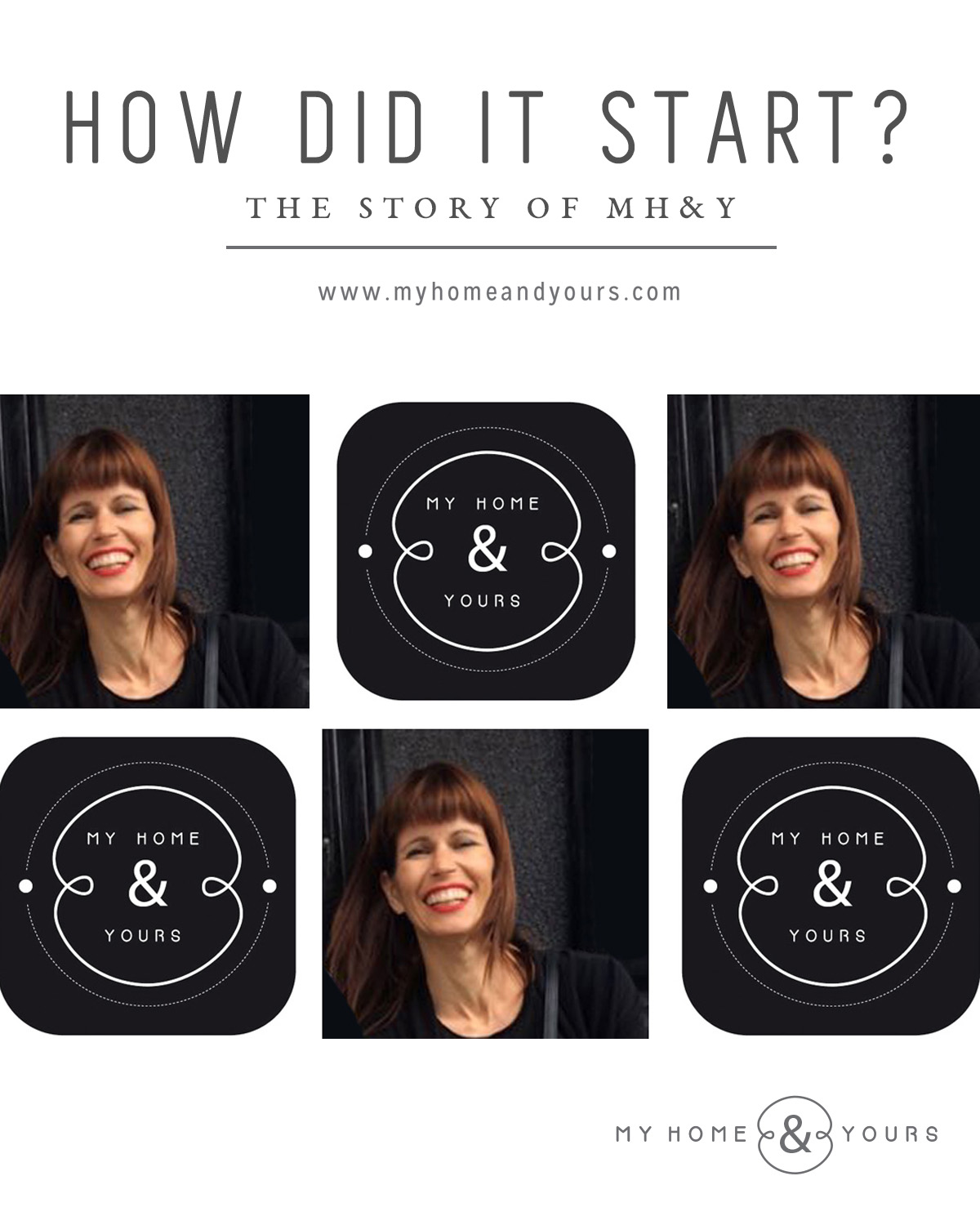 I´m Anika Schmitt, born in Munich Bavaria. As a successful international fashion designer, I dedicated the past 20 years solely to the world of fashion (www.anikaschmitt.com). Since the birth of our little girl, however I decided to slow down the paste of work related traveling and opted for a change, allowing my self to start out a new project: My Home & Yours. 
Moved by this change we transformed part of our house, located in a small village on the Basque coast, into a studio & workshop. (soon I´ll post some pictures of it so you can see where My Home & Yours is from)
It´s from here where I now create my home decor and gifts with great love and care, sending them out all over the world, to fill the hearts and homes with their special and personalized messages. 
The idea began when I was desperately searching for a gift for a dear friend who was about to get married. I wanted this gift to show how special she is for me and it should remind the couple of their love on a daily basis. It should be something personal and unique, as well as functional. In short, so many things that it was difficult to fit them into a single gift. So I decided to create it myself. 
all special moments! However the most original I have been asked for, without a doubt has been a proposal.
As it was a bespoke order I obviously keep total silence about its details! However can you imagine to have this message forever immortalized? I think it is so romantic!
One thing is for sure, each occasion has its own personalized phrase. So remember, all of my already created designs can be personalized for you, with names, dates, lyrics or whatever you want. And if none of them matches your idea, you can always send me your own text and I´ll make sure that your personal message will touch the heart of whoever you want.
For these totally personalized gifts you can choose from a whole collection of "YOUR TEXT HERE" products which can be adjusted just what you have been looking for 😉 No matter if you decide for text only, than you can choose from 6 different type faces, or you might want to incorporate your text within some special graphic design frame, here you´ll find what matches your idea. 
My designs combine vintage, retro, rustic, Boho or Hipster in a natural and elegant way.
Each piece is hand-printed with a special technique that allows the fabric 
texture to shine through giving it an aging vintage look. This asures that not 
one piece will turn out exactly the same. So you will get a UNIQUE piece!
Let me help your message to be present day by day in a beautiful detail and make sure your gift will captivate all of your recipients through this original way of transmitting a feeling.
check out the collection now
For more updates and goodies follow us on: